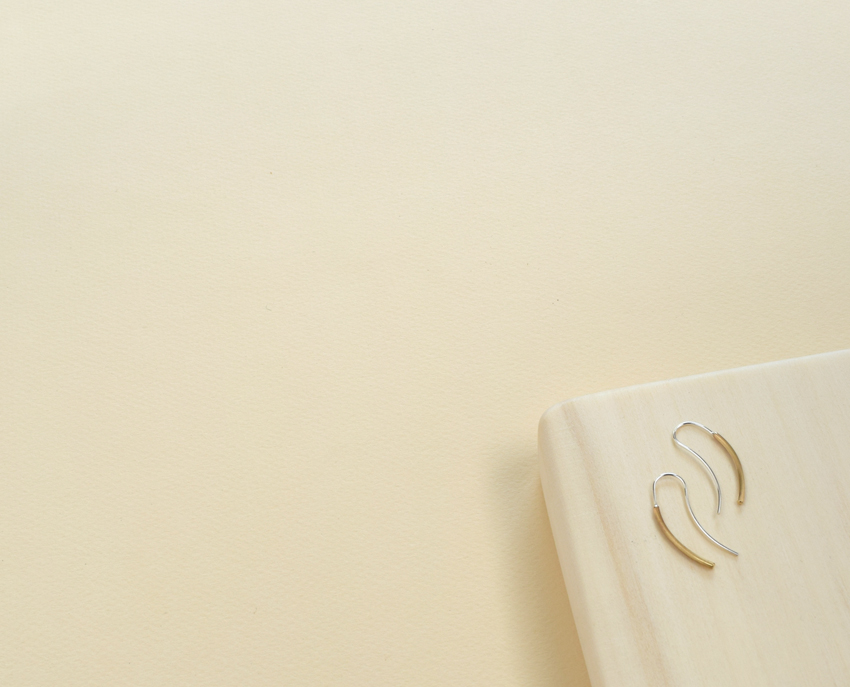 WISPS
The Wisps are hand made with brass and sterling silver. The brass is sanded to a matte finish.
These little wisps are just that-- simple little things for everyday wear. Very comfortable for all-of-the-time wear, and aesthetically jiving with just about anything.
For care please see CARE + MATERIALS section at the foot of the website.